National Day of Action on March 21, 2023 – 3.21.23!
                            Wenatchee Wells Fargo Bank
Corner of Whitman Way and Mission St, Wenatchee
                                          Noon to 2 PM
350.ORG AND TH!RD ACT.org have asked the 4 biggest banks (Chase, Citibank, Wells Fargo & Bank of America) to stop funding climate chaos or we would mobilize to withdraw our money. On March 21, 2023 we are rallying to show our commitment to that demand and cut up our dirty bank credit cards. We are desperately running out of time to ensure a livable future for our species.
Please come and join us – ask questions – let us hear about your climate crisis concerns. You don't need to be a cardholder to participate––we need people of all ages, races, and means to make visible the connection between cash and carbon. Bring your friends, energy, and creativity!   https://thirdact.org/national-day-of-action/
March 8 – Wenatchee Interfaith Climate Group meeting @ 1:00 We look at the Climate Crisis through a Spiritual point of view and take actions in faith.  If you are interested in joining us, email interfaithclimatewen@gmail.com
C.A.T. ACTIVISTS ARE HAVING AN IMPACT ON CLIMATE AND SOCIAL JUSTICE LEGISLATION IN WA STATE:
318: CAT members have taken action
2,691: Climate comments left on bills
8,146: Signed in with a position
8,757: Emails sent
96: Phone calls
19,690: Total legislator contacts made by the Civic Action Team in 2023!
54 Days left in the legislative session!
The legislative session is at the half-way point – YOU CAN STILL GET INVOLVED! IT'S EASY!!!!
350 WA – Civic Action Team — 350 WA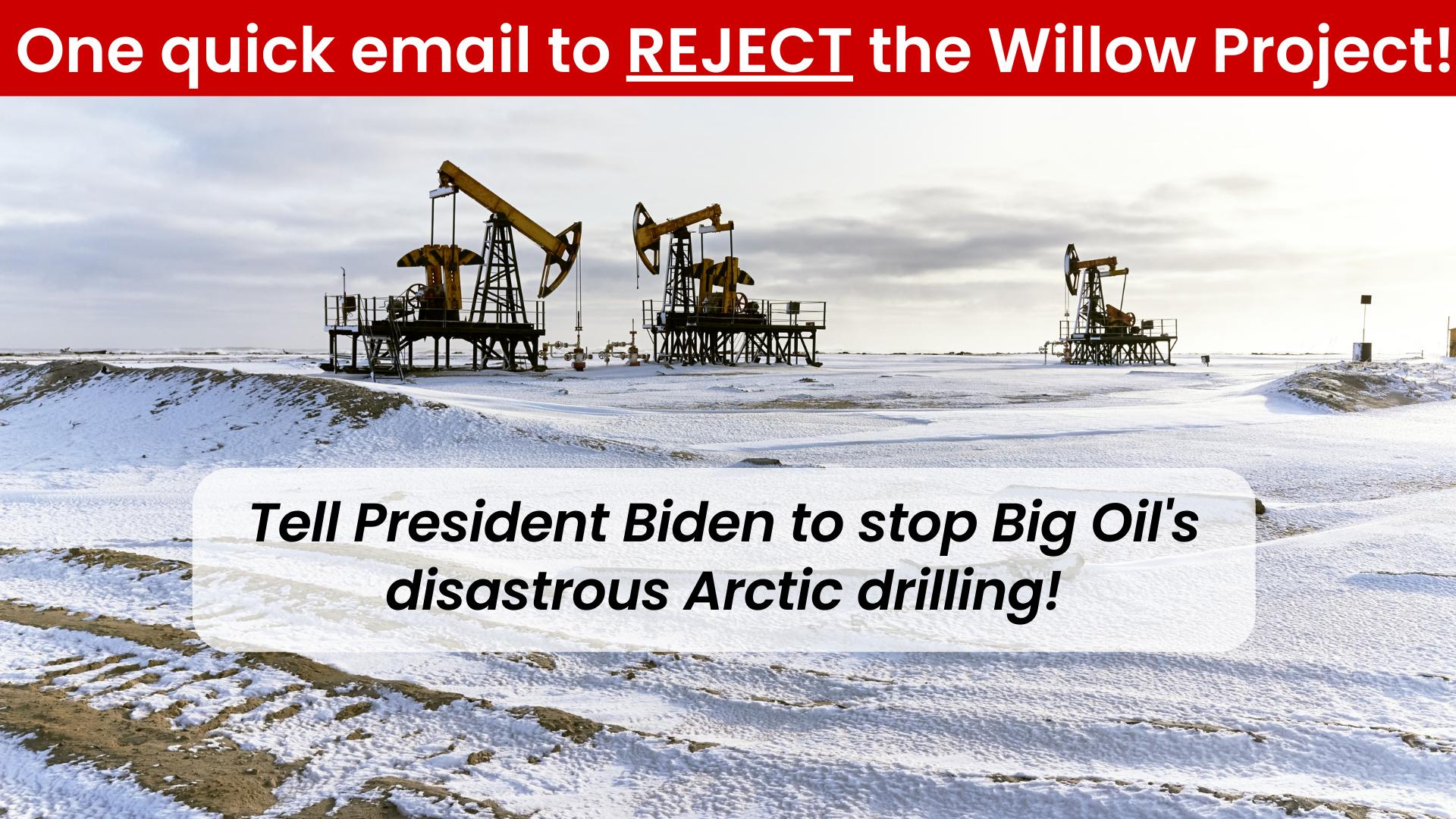 Big Oil's nightmarish plan to drill 76 new coal plants-worth of oil in the Arctic is one step closer to becoming a reality. But President Biden has the power to stop it! 
Email President Biden now. Tell him to REJECT the Willow Project!
https://act.chesapeakeclimate.org/page/49508/action/1?val
UPCOMING EVENTS FROM SUSTAINABLE NCW:
Learn about the benefits of biochar in NCW with C6 Forest to Farm (out of Winthrop, WA) at the Wenatchee Valley Museum and Cultural Center's Environmental Film and Speaker Series on Thursday, March 9th at 7pm. Biochar is a fascinating topic, with many potential benefits for our area. It's not without its critics, but that's a good reason to learn more. Join us to learn about the process of making biochar and how two NCW residents decided it may be the key to decreasing the massive wildfires in our area. Plus hear about the many co-benefits biochar has, like storing carbon and acting as a fertilizer for agriculture. Also, find out about plans for a potential plant going in at the Winton site outside of Leavenworth, and what that means for our economy in NCW.

Cascadia Conservation District's Native Plant Workshops are Wednesdays in March. I wanted to share SNCW board president Betsy's talk on March 8th with you all, but it's already full! I hope you snagged a spot and if not, check out the other classes that still have space available here. And check back on Cascadia's website for recordings.

Waste Loop also has some great events coming up. Gimmee Some Suggahhh, DIY body scrub with the Bubblery sounds like a blast, on March 21st. More info at Waste Loop's website here.
READINGS FROM YALE CLIMATE CONNECTIONS:
FOSSIL FUEL COMPANIES ATTACK SOLAR AND WIND POWER –
https://yaleclimateconnections.org/2023/02/its-almost-like-a-cult-activists-shout-down-rural-renewable-energy-projects/
DO YOU KNOW ABOUT BLUE CARBON? https://yaleclimateconnections.org/2023/03/what-is-a-blue-carbon-ecosystem/
LOOKING FOR SOMETHING TO DO? https://yaleclimateconnections.org/2023/03/10-of-the-best-climate-change-documentaries-to-see-in-2023/
Sue Kane – editor