Have you heard of the Verde Island Passage (VIP), a water channel that cuts through the Philippines? It's actually the most biodiverse marine habitat in the world, earning it the nickname the "Amazon of the oceans." But right now, it's set to become the epicenter of fossil fuel expansion in Southeast Asia.

Liquefied "natural" gas (LNG) – aka rebranded methane gas – is being marketed by the fossil fuel industry and its bankers as a decent stepping stone in our transition to renewables… but that's complete bull***t. Methane has 80 times more climate-warming potential than carbon dioxide over a 20 year period. We either need a just transition away from ALL fossil fuels, or we'll have to say goodbye to over 300 coral species in the VIP — and a liveable climate.

JPMorgan Chase is one of the banks behind massive fossil fuel expansion across the Philippines, including 8 NEW LNG import facilities and 8 NEW gas power plants in the Batangas region alone.

Sign the petition, calling on Chase to end the destruction and defund fossil fuel expansion in the VIP — and everywhere.
2 million people directly depend on the VIP for sustenance and livelihoods — including over 12,000 fisherfolk. They're already dealing with impacts of the climate crisis, existing fossil fuel infrastructure, and ship traffic, like a decrease in fish and rising mercury levels in the water.

The planned build-out will only increase those impacts including air, water, and thermal pollution, competition for freshwater, irreversible damage to marine and land ecosystems, and even displacement of the coastal communities.

In February 2023, there was a devastating 800,000-liter oil spill. With this many facilities, another catastrophic spill, leak, or explosion isn't a matter of "if" but "when."Tell Chase to defund the destruction.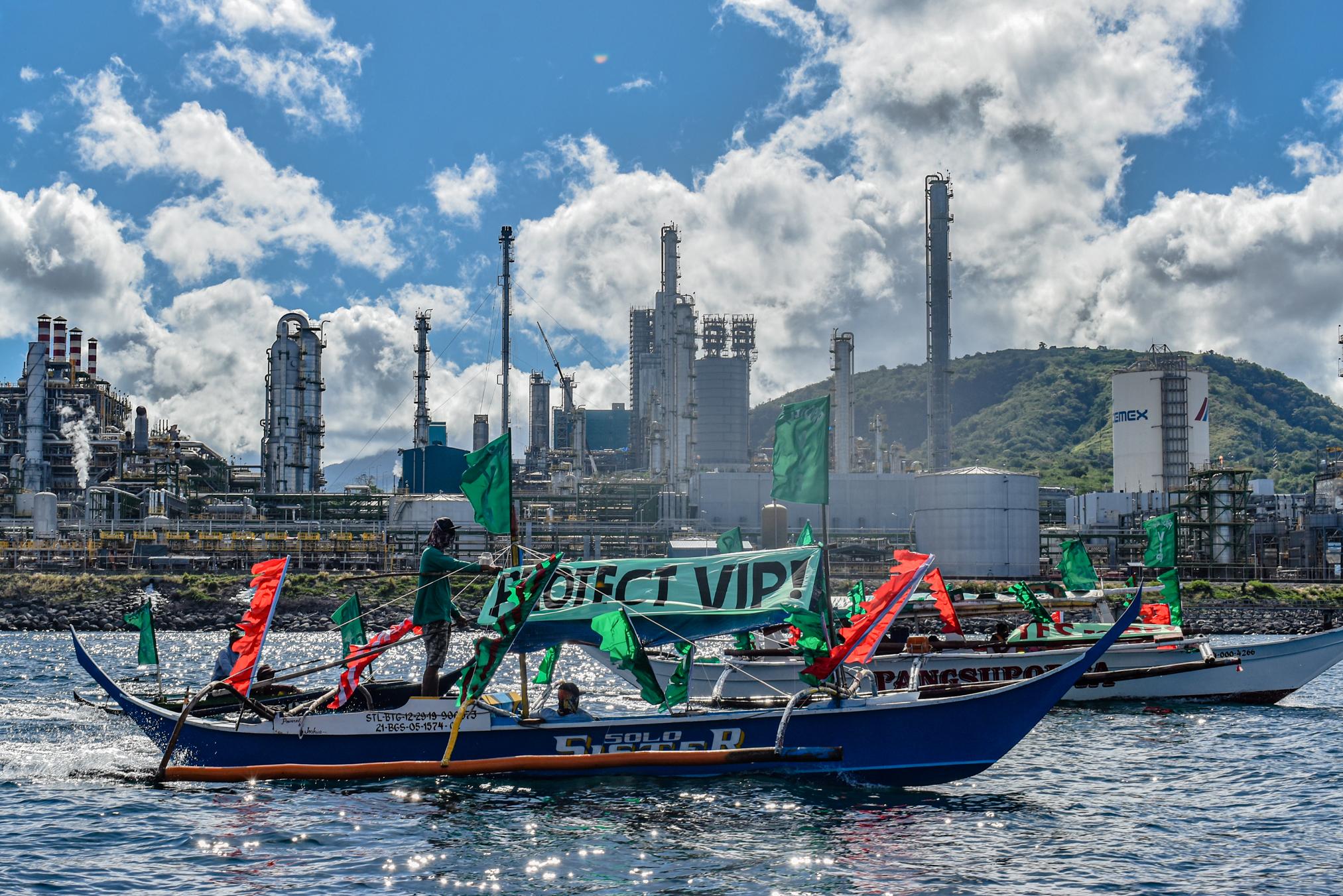 Photo Credit: Center for Energy, Ecology, and Development (CEED)

At RAN, we take the "Network" in our name seriously. It is only through your support that we are able to fund major campaigns for the forests, their inhabitants and the natural systems that sustain life. Please consider joining RAN as a Member by making a gift today.