Have you heard of the Extinction Rebellion America or seen this logo ?
"Extinction Rebellion America is part of an international rebellion.
Our strategy is mass mobilization and disruptive civil disobedience because vast numbers of ordinary people rising in rebellion against extinction is the only thing that will compel governments to do what's necessary to prevent the complete breakdown of earth's natural life-support systems." xramerica.org
I recently attended a webinar to find out more about this organization and am now inviting you to explore it with me.  XR, Extinction Rebellion America, is hosting  a program called "Heading for Extinction" (90 min.) which I understand is quite intense.
If you are interested in joining me in this exploration, please go to their website: https://xramerica.org/ and click the "Events" tab and register for the Monday, July 19 "Heading for Extinction" program at 7:00 pm.  If you would like to contact me after the presentation with your thoughts, write me at climateconversationsncw@gmail.org
Sue Kane – Newsletter Editor
HERE'S ANOTHER MIND EXPANDING PROGRAM:
Prophetic Christian Climate Collapse Speech by Roger Hallam
Roger Hallam is the son of an English Methodist local preacher and a co-founder of Extinction Rebellion. He knows well how many Christians, centuries past to the present day, have stepped into the breach to fight against the horrors of injustice. He will be calling on all people of faith to do the same thing now to address the terror of climate collapse and the effect it will have on our children.
Those in the Global South are already face-to-face with the harsh realities of climate breakdown. Those living in the climate crisis frontlines of the Global North are suffering, too. People in both regions no longer question the existential threat of climate breakdown. They are witnesses to the dreadful suffering of our sacred Mother Earth and the destruction of everything we love that climate shock brings.
Join Roger as he calls on Christians of all denominations to wake up and step up to the plate in the spirit of Christ, bearing witness to the reality we face. Doing the right thing because it's simply the right thing to do. Doing the right thing because that's what Jesus would do.
As Roger says,
There is no greater injustice than to stand by and let God's creation be destroyed. There is no greater immorality than to destroy the legacy that was given to us by our parents for us to pass onto our children. Everything is at stake.
Register here for Prophetic Christian Climate Collapse Speech
with Roger Hallam,
 Roger's Prophetic Christian Climate Collapse Speech and Q & A will take place on Saturday, July 24, 2021; at 12:00 p.m. Pacific/3:00 p.m. Eastern/ 8:00 p.m. U.T.C.
The Zoom link for the event is:
https://zoom.us/j/99024327447?pwd=aGNVNGVyS3RwU2FQZTc5MDdsTU1pUT09
Meeting ID: 990 2432 7447
Passcode: 073942
by Issac Murdoch
On July 22nd, major banks will decide whose side they are on. That is the day that JPMorgan Chase, Citibank, Wells Fargo, and Bank of America have loans worth nearly $5 billion that are due for renewal to Enbridge, the company building Line 3.
Can you send an email to the CEOs and top executives of the banks funding Line 3, demanding that they walk away from this toxic pipeline?
Line 3 would be a catastrophe. Its annual climate pollution would be greater than that of the entire country of Argentina, home to 45 million people.
We know that Enbridge wouldn't be able to build Line 3, if it not for the billions in loans that major Wall Street banks provide. Money is to the fossil fuel industry what oxygen to fire ― without it, they will soon be extinguished.
Can you take ten seconds to send an email to the top decision-makers at Citibank, Wells Fargo, Chase, and Bank of America? Your email will go directly into the inbox of the CEOs.
We know that we have the bankers' attention; now we need to keep it up. STOP THE MONEY PIPELINE!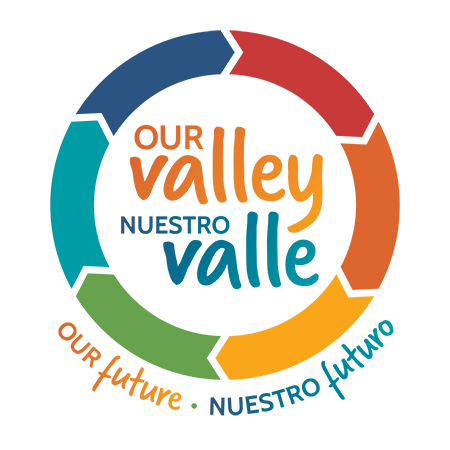 Have you taken the "Our Valley-Our Future" survey yet?
This is a chance for you to tell our leaders that you are concerned about the Climate Crisis and give them ideas for local action!  http://www.ourvalleyourfuture.org/
YALE CLIMATE CONNECTIONS READINGS:
YEAH LINK, OUR COMMUNITY IS AHEAD OF MANY:  Https://yaleclimateconnections.org/2021/07/underserved-communities-could-miss-out-on-access-to-electric-vehicles/
SEAGRASS MEADOWS IMPORTANT: https://yaleclimateconnections.org/2021/07/seagrass-can-help-reduce-ocean-acidification-at-local-scales/
REAL FACTS ABOUT OUR HEAT DOME:  https://yaleclimateconnections.org/2021/07/analysts-dissect-historic-pacific-northwest-heat-dome/
Sue Kane – Newsletter Editor